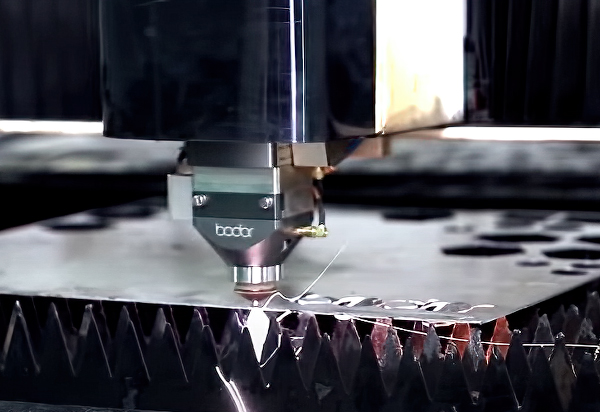 Industrial Laser Cutting System
The HMI Industrial fabrication shop is equipped with an advanced high-power Laser cutting system. The Bodor P4020 6kw MAX Laser cuts 40 to 50 times faster than a water jet cutting solution on .25" steel plate. The resulting reduction in production time enables HMI to pass on the improved value and cost savings to their customers.
High Efficiency, Fast Turnaround
A dedicated in-house operator and staff CAD designer make HMI capable of taking a customer's sketch and quickly turning it into a product, in many cases providing same day service.
In a side-by-side test, the cut time on a quarter-inch steel plate using a water jet solution was approximately 32 minutes. Making the same cut with our high-power Laser system took one minute and 45 seconds.
Sample Materials & Times
.25" Steel with Shop Air: 230-260 inches per minute

.25" Stainless with Shop Air: 250-270 inches per minute

.120" Steel with Shop Air: 600-700 inches per minute

.120" Aluminum with Shop Air: 350-400 inches per minute
Built for Industrial Construction
With a bed measuring approximately 13 feet by 6.5 feet, standard sheets of material are easily loaded into the industrial Laser cutting system in our Fabrication Shop, allowing quick, customized cuts on a wide variety of materials and thicknesses.